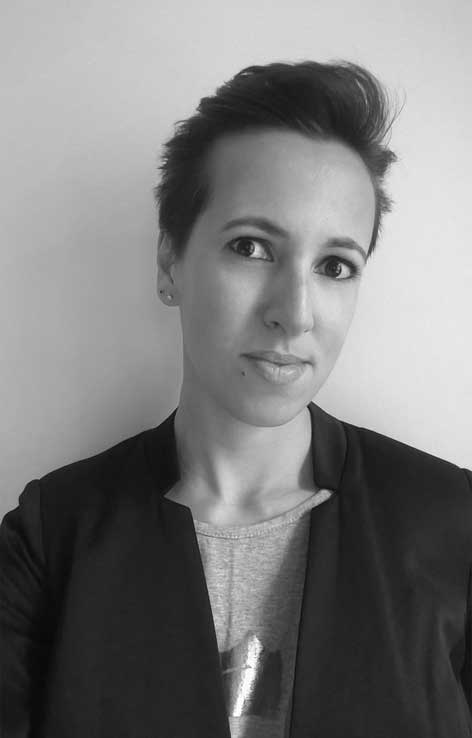 "I'm interested in correlations between the solids of architecture and their soft reflections."
Natalia's origins as an architect are evident from first glance. Converging lines build structures with blueprint precision, creating an urban landscape both modern and ancient.
But to follow those lines is to see them cut through cement and sky, to build futuristic horizons made of scaffolding of light. With reflections and reflecting pools, windows and light all intermingling, sometimes it's hard to tell what is solid and what is ephemeral.
"Each city has its unique form of communication with its travelers," says Natalia. "and landscape and architecture play a huge role in this dialog."
Natalia Rozmus born in 1983 in Poland, holds the academic title of PhD in Fine Arts acquired in 2015 defending thesis "Plane description of reality used in spatial design". She's a scholar of the Ministry of Culture and National Heritage, repeatedly recognized by curator Rebecca Wilson from Saatchi Gallery in New York. Memeber in Konstnärsföreningen Dymlingen since 2009 and since 2016 she's represented by V.A. Gallery Poland and also by PotatoMike in New York. She has participated in numerous solo and collective exhibitions. Her paintings are in private collections in Poland, Sweden, USA and Germany but also in collections at Landstinget Jönköping and Kultur Jönköping Kommun.
www.nataliarozmus.com
www.facebook.com/nataliarozmus.art
www.saatchiart.com/nataliarozmus
http://www.potatomike.com/natalia-rozmus
nat.rozmus@gmail.com
---